Procedure of Preparation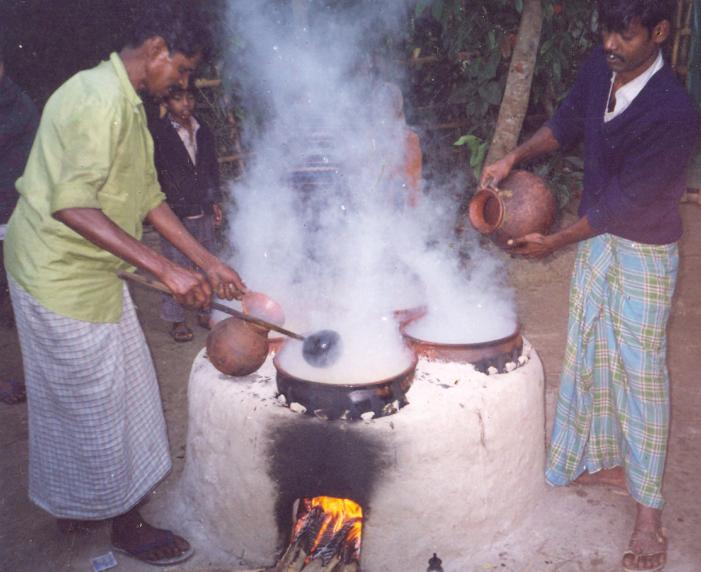 At first the Sugar mixed with molasses (Nalane) is boiled. Thereafter the boiled mixture is handled again and again by wooden spoon till it becomes cool and thereafter the "Kankanchur Paddy" is mixed with the mixture slowly in a specified manner. After that, to dry the mixture fanning is necessary.

After fanning, the sweet scented "Nalane" molasses is poured on it and the entire materials is covered. After some time, the materials are mixed with Ghee & Cardamon. Thereafter the 'Moya' is prepared in round shape of different sizes by hand and displayed in row in an order in a tray. At the time when the 'Moya' is rounded up by hand, he hand is often touched with Ghee and Warm Water.